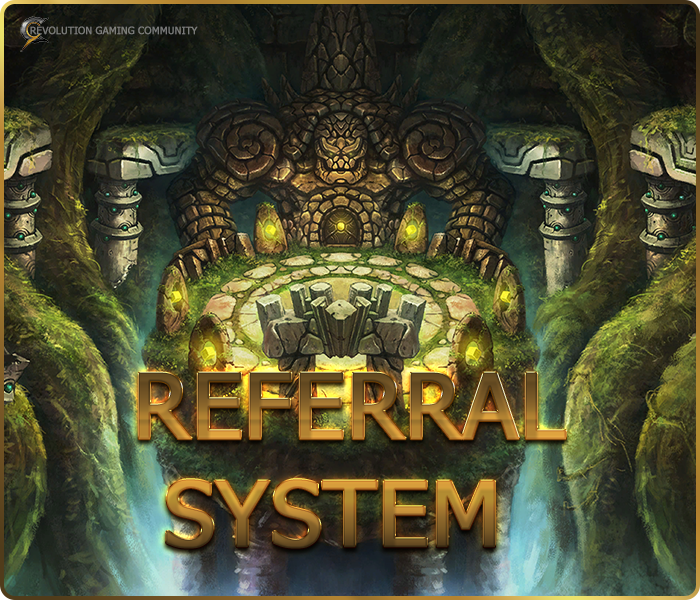 Зарабатывайте вместе с нами.
​
От всех игроков, которых вы пригласите по своей реферальной ссылке, вы будете получать 20% донатов реальными деньгами каждый месяц.
Те менеджеры, которые будут в топ 3 по приглашениям в своих регионах, смогут принимать решения по улучшению игрового процесса и дальнейшему развитию игры.
Условия:
1) Минимальное кол-во приглашенных от 50 человек
2) Обычная реферальная система не будет действовать (10% игровой валюты)
从您通过推荐链接邀请的所有玩家,每月将收到 20% 的现金。
那些通过邀 请进入其所在地区前三名的玩家将能够做出改进游戏玩法和进一步开发游戏的决定。
추천 링크를 통해 초대한 모든 플레이어로부터 매월 20%의 현금을 받게 됩니다.
해당 서버의 상위 3명의 플레이어에 진입하도록 초대받은 사람들은 게임 플레이를 개선하고 게임을 더욱 발전시키기 위한 결정을 내릴 수 있습니다.
Earn with us.​
From all the players you invite through your referral link, you will receive 20% of donations in real money every month.
Those managers who will be in the top 3 by invitation in their regions will be able to make decisions to improve the gameplay and further develop the game.
Last edited: